Simple, clean design. The streamlined appearance of Shoreline frameless cabinetry allows the beauty of the doors to shine. You select the door style, wood and a wide range of options to create your own style and that's just the beginning! A large pallette of finish colors, glazes, sheens and distressing are available to further perfect your selection. From high-tech contemporary to rustic log cabin; from shabby chic to elegant refinement, you can rely on Shoreline cabinets to provide not only quality craftsmanship but also authenticity of style.
Depending on your choice of interior Shoreline cabinets (top, bottom, bulkheads, and shelves) are either 3/4″ MDL or 3/4″ plywood and backs are 1/4″ plywood. All drawers are dovetailed 5/8″ solid wood and the under mounted drawer guides are full extension with soft close.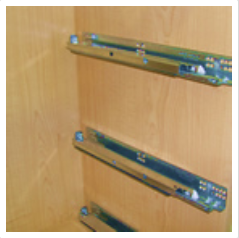 Interior options for Shoreline cabinets are either White Melamine, Maple Print Melamine, Prefinished Clear Plywood, or Matching plywood (laminate, painted, oak, etc.) to match the door style.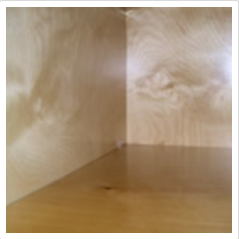 Huggy Bear Cabinets offers engineered woods in their Europa Collection